More than 10,000 Slack teams use Todo





Are you prone to letting small things slip through the cracks?

Have you ever left a message unread to get back to it later?
Manage small tasks without leaving the chat
With Todo, not every action item needs to be tracked elsewhere Already using Trello, Jira, Asana, etc?
As you should! Todo is ideal for Slack teams who are already using Jira, Trello, Asana, etc. but need a tool that doesn't require making changes to existing Sprints.
It's like having a second brain…
… that will remember the simple & minute tasks that you can't get to right now.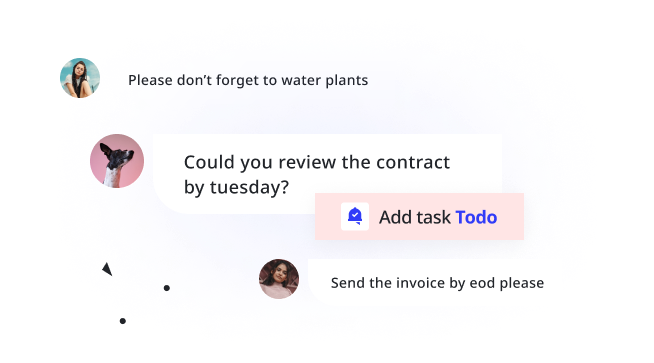 How it works
Any message from your colleagues can be added to your Todo list.
Create, assign, and track your Todo list without leaving the chat.
Don't worry about missing what's important. Todo will remind you whenever you're ready.
Now that your task has been added to your Todo list, you can focus on what you actually need to work on.
More than 10,000 Slack teams use Todo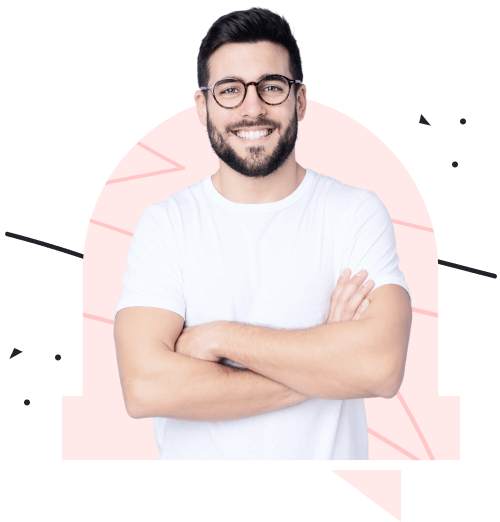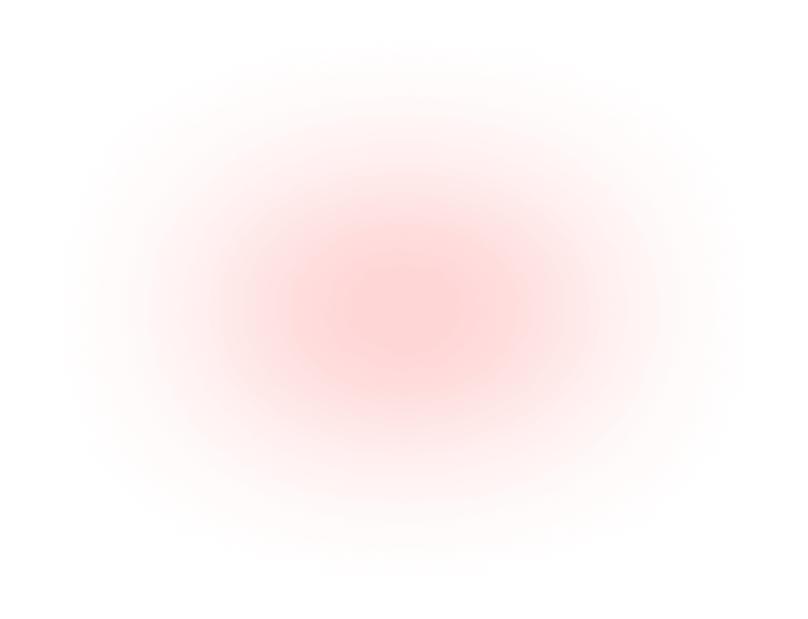 Features
Straightforward Task Management

Create task
With Todo, there's no need to rewrite messages & requests from Slack

Set a deadline
Cross off your Todo list on time by setting deadlines for yourself, your colleagues, or for any Slack channel

Set reminders
Add "After Lunch", "End of Day", "Beginning of Day", and other custom reminders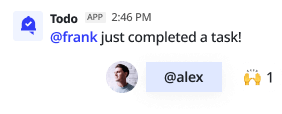 Add Watchers
Notify your colleagues automatically when you update or complete tasks

Track your tasks at a glance
Monitor your Todo list within the App Home

Collaborate within any Slack channel
You can also view your team's Todo list via Slack channels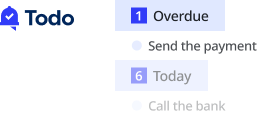 App Home
Don't remember - know what's important at a glance by looking at your App Home list
Subtasks
Split your work into smaller chunks and complete them one by one - before you know it, it'll all be done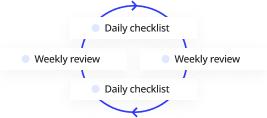 Recurring tasks
Set up your processes once, and free your mind from thinking about them in the future
Stay chill, stay productive
Without Todo
Overlooking the small things while multitasking
Endlessly switching between tabs to communicate with your team
Getting lost in a mountain of Slack pings, forgetting a task, and panicking when your colleagues follow up
With Todo
Stay focused on what you need to do at the moment and still deliver on time
Organize action items sent via Slack into a Todo list with just a few clicks
Save hours on responding to messages, manually setting reminders & updating your colleagues
Install in two clicks
and get your team focused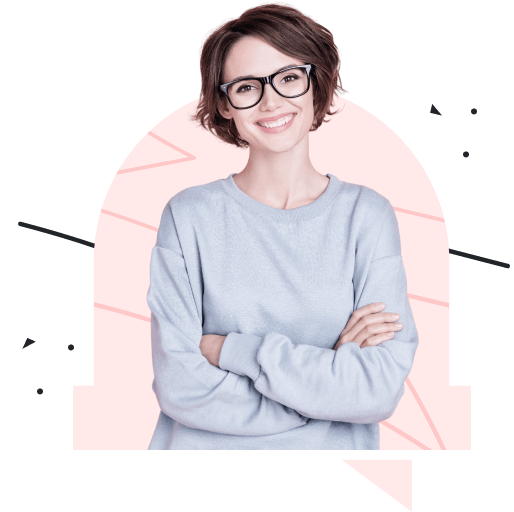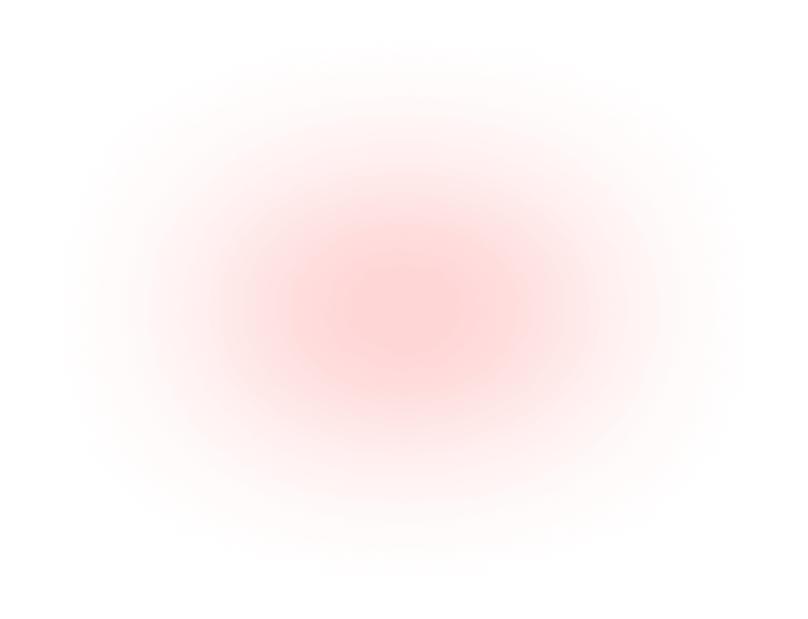 Pricing
Start free trial now,
make a decision later
Starter
Unlimited users and tasks
Subtasks
Recurring tasks
Delegating tasks to others
Reminders
Watchers
Activities
Private tasks
Support
Add to Slack
Premium
per 50 users, per month

billed annually
Unlimited users and tasks
Subtasks
Recurring tasks
Delegating tasks to others
Reminders
Watchers
Activities
Private tasks
Support
Try for free
FAQ
Still have questions?
I'm already using Trello/Jira/Asana, do I really need Todo?
Great! Todo doesn't replace those tools, it complements them. If you need to track day-to-day tasks that don't require updating Sprints, Todo is for you.
Will I lose access to my saved tasks once my Free Trial ends?
All your tasks before and after the trial will be saved as is, whether you choose to upgrade or not.
Will I be charged after my free trial ends?
Nope. In fact, you don't need to add your credit card to start using Todo. Once your trial ends, your subscription will simply revert to our Free plan.
Can I add or remove users as time goes by?
Yes. Users in your workspace are recounted at the end of each billing period. Bots, disabled and guest users are not counted for billing.
I have between 10-500 users on Slack. How much do I pay?
You pay $12.50 for each 50 users that are in your Slack workspace. For example, if you have 123 members in your team you will pay $37.50 per month with annual billing.
Simple, Straightforward, Slack-native Task Management