Every team needs some coordination
Software Development
Deployment order
QA / Review
Testing Environment Access
Corporate
Internal Support
Shared Accounts
On-call Rotation
Academia
Office Hours
Peer Review
Lab Access
Office
EV Charger
Gaming Console
Ping-Pong Table
With Queue, you won't need to ask this again and again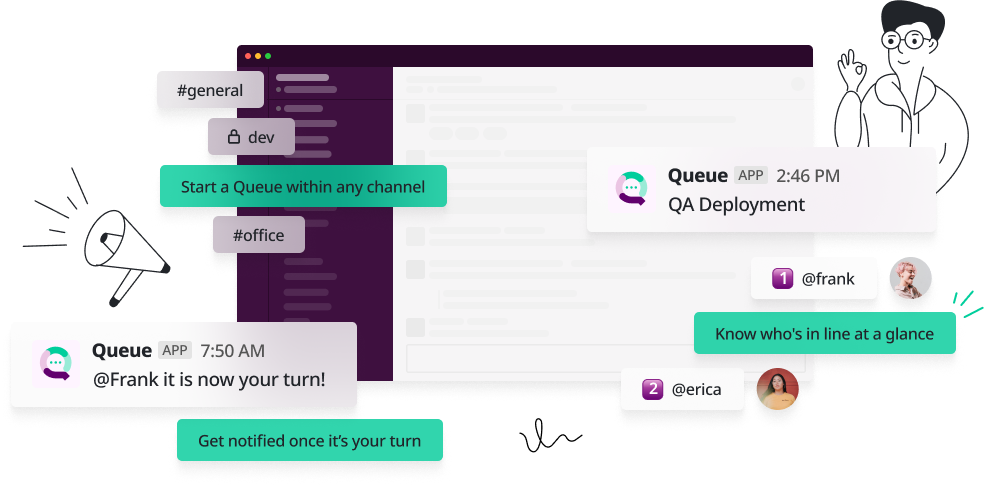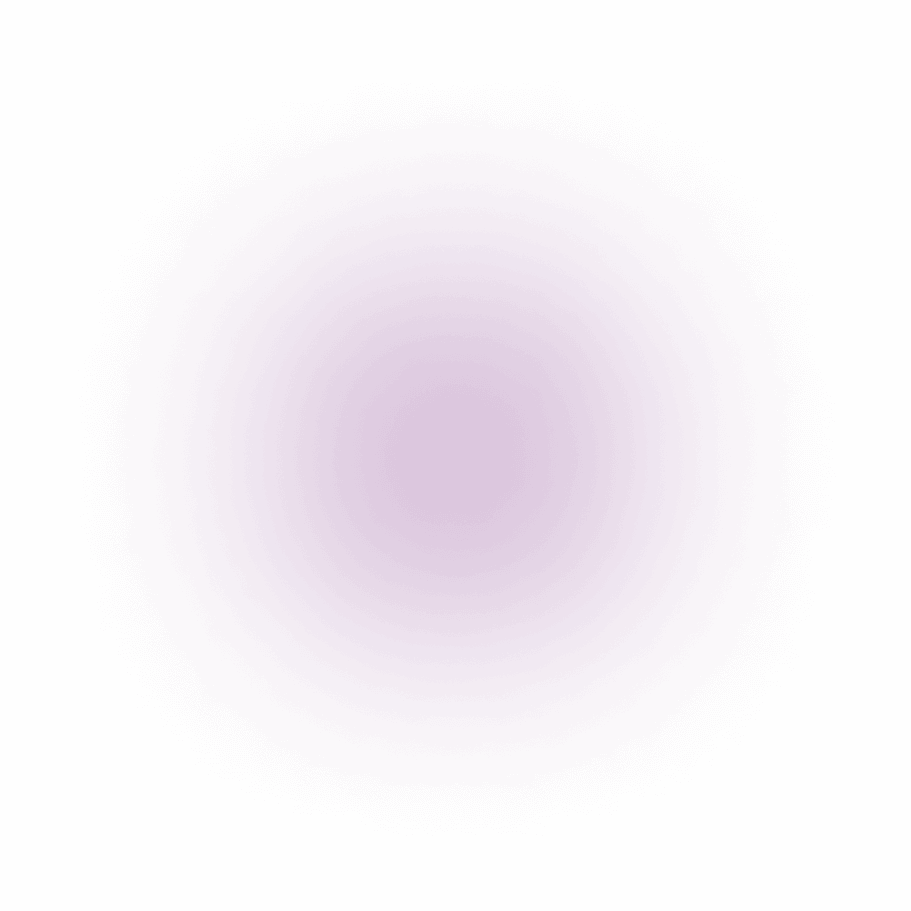 Coordinate faster
on Slack
1000+ Slack teams use Queue to…
Test software solutions
Avoid overriding your team's progress by queueing up for Staging/Prod environments.
Organize internal support
Improve visibility and don't let anyone feel ignored.
Schedule breaks for round-the-clock services
Make sure you're covered by alternating breaks with your colleagues.
Send academic papers for peer review
Enjoy a more organized feedback loop with automated queueing for academic consults & peer review
Log into shared accounts
Take turns accessing your team's subscriptions
… and more!
How it works
Syncing is a breeze with Queue
1

Join a Queue

Start queueing with your teammates within any Slack channel

2

Wait for your turn

Queue will automatically update you when it's your turn

3

Use resource

Enjoy access to your shared assets accordingly

4

Rinse & repeat

Once you're done, you can leave the Queue and your colleagues will also get notified on Slack

I'll be using Staging for the next few hours. All developers who wish to use it after me, this is your chance to call dibs.

If you want to use Meeting Room A, please secure your spot.

Thanks for sending in your pitch decks! I'll be scheduling feedback meetings based on the order of submission the next day.
Built exclusively for Slack teams
No matter your role, Queue makes sure that you give and get fair access to your team's assets right within Slack.
Features
Sharing & Syncing made simple

Start Queues
Start Queues within any Slack channel

Join / Leave Queues
Queue up at your own convenience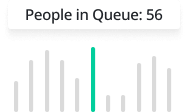 View Queueing Stats
Monitor your team's queueing behavior at a glance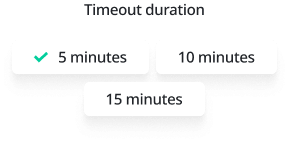 Set Rules for Queueing
Edit your Queue's settings based on your team's needs

Integrate with Slack Workflows
Easily add Queue to your new and existing Slack workflows

Other Configurations
You can also set Leader Timeouts, notifications, and other restrictions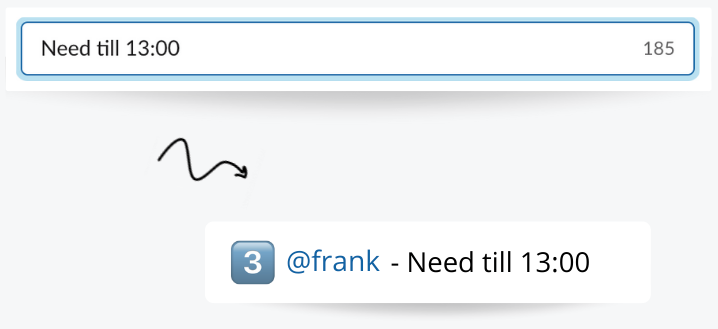 Join with status
Add a message to be displayed in the queue
Get the ball rolling,
KEEP the ball rolling
Getting unexpected delays and overwhelm because of lapses in team communications
Prevent conflicts before they even start by Queueing up for shared team assets
Guesstimating your turnover periods because you never know when resources are available
Know exactly when the assets you need are available, plus call dibs in advance!
Stepping over each other's toes because you're all working on the same thing
See who's using what, and get notified when they're done
Coordinate faster
on Slack
Pricing
Start a free trial now,
make the decision later
Starter
Unlimited queues
Maximum 3 users in each queue
User management
Leader timeout
Status messages
Slack Workflows
Admin permissions
Email & chat support
Add to Slack
Premium
per 50 users, per month

billed annually
Unlimited queues
Unlimited users in each queue
User management
Leader timeout
Status messages
Slack Workflows
Admin permissions
Email & chat support
Try for free
FAQ
Still have questions?
Will I be charged after my free trial ends?
No. In fact, you don't need to add your credit card to start using Queue. Once your trial ends, your subscription will simply revert to our Free plan.
Can I add or remove users as time goes by?
Yes. Users in your workspace are recounted at the end of each billing period. Bots, disabled and guest users are not counted for billing.
I have between 10-500 users on Slack. How much do I pay?
You pay $4.16 for each 50 users that are in your Slack workspace: for example if you have 123 members in your team you will pay $12.50 per month with annual billing.
I think I need some help.
See our Help Center or contact us via in-Slack Support Chat (at the bottom of Queue App Home)
Start your first Queue today
Share resources, sync faster, and coordinate seamlessly on Slack